Welcome to a great resource of graphic art, stories, and film, TV, and multimedia from film makers and other artists in the NYC area.
Find out more about the following:
Boomtown, Feature Documentary. Director: Chris Boebel. Branson Missouri has undergone explosive economic growth as a country music mecca. This windfall, has not been shared by all of its residents. Set against the colorful world of country music, Boomtown examines the celebrities, eccentrics, and regular folks who live, work and visit Branson. Budget: $550,000
your/my...insecurities are my limbs, and other hand crafted books by T Stone.
LINKS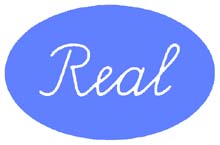 Visit Real Productions, Inc. for commercial film and video.
to return to Mill Ridge Films Home Page.